It took Mike Wixey 16 years to follow up his first Commonwealth medal for Wales with his second, but he may well claim his third months before his teammates have even packed their bags for Birmingham.
Wixey was a gold medal winner at the Gold Coast in 2018, a memorable upgrade on the bronze he picked up in Manchester back in 2002.
But while the rest of Team Wales have recently just passed the 500-day countdown to Birmingham 2022, the trap shooting Commonwealth champion is down to less than 280.
Both the shooting an archery events will take place in January of next year – six months ahead of the rest of the Games – and not up the M5 in the West Midlands, either.
Instead, Wixey – a 49-year-old engineer from Abergavenny – must defend his crown in Chandigarh in India.
The shift in dates and location is the result of a strange compromise reached last year after organisers of the Birmingham event initially decided they were going to drop both sports from their programme.
Their argument was that funding a refurbishment of the proposed shooting location at Bisley in Surrey did not make financial sense for Birmingham council tax payers.
That provoked outrage from some nations, particularly India, who threatened to boycott the Games until the break-out plan was hatched.
Wixey – whose partner Sarah also won bronze at the Gold Coast in the women's trap – admits the initial news that shooting had been dropped, left him bewildered.
"It was not great news for me personally, but it wasn't great news for the sport, either – certainly not for those who aspire to compete at a Commonwealth Games," he says.
"I have been to five Commonwealth Games and I enjoyed every one of them.
"I won a bronze medal back in 2002, in the pairs, and I thought, 'this is great. Now, I'll go on to win some more.' But, clearly, it just didn't happen that way.
"The last one, when I won the gold medal, I had prepared very, very well for and felt on top of the world.
"To then hear that my chance to compete in Birmingham had disappeared was really, really disappointing, especially as it is almost a home games so close to Wales.
"I recognised some of the reasons that were given, in terms of the finances, but I think it's a really backward step for the sport, for sure.
"Shooting has been in the Commonwealth Games for quite some time and the organisations normally do it very well. Wales managed to get five medals in shooting last time around, which was our best haul ever."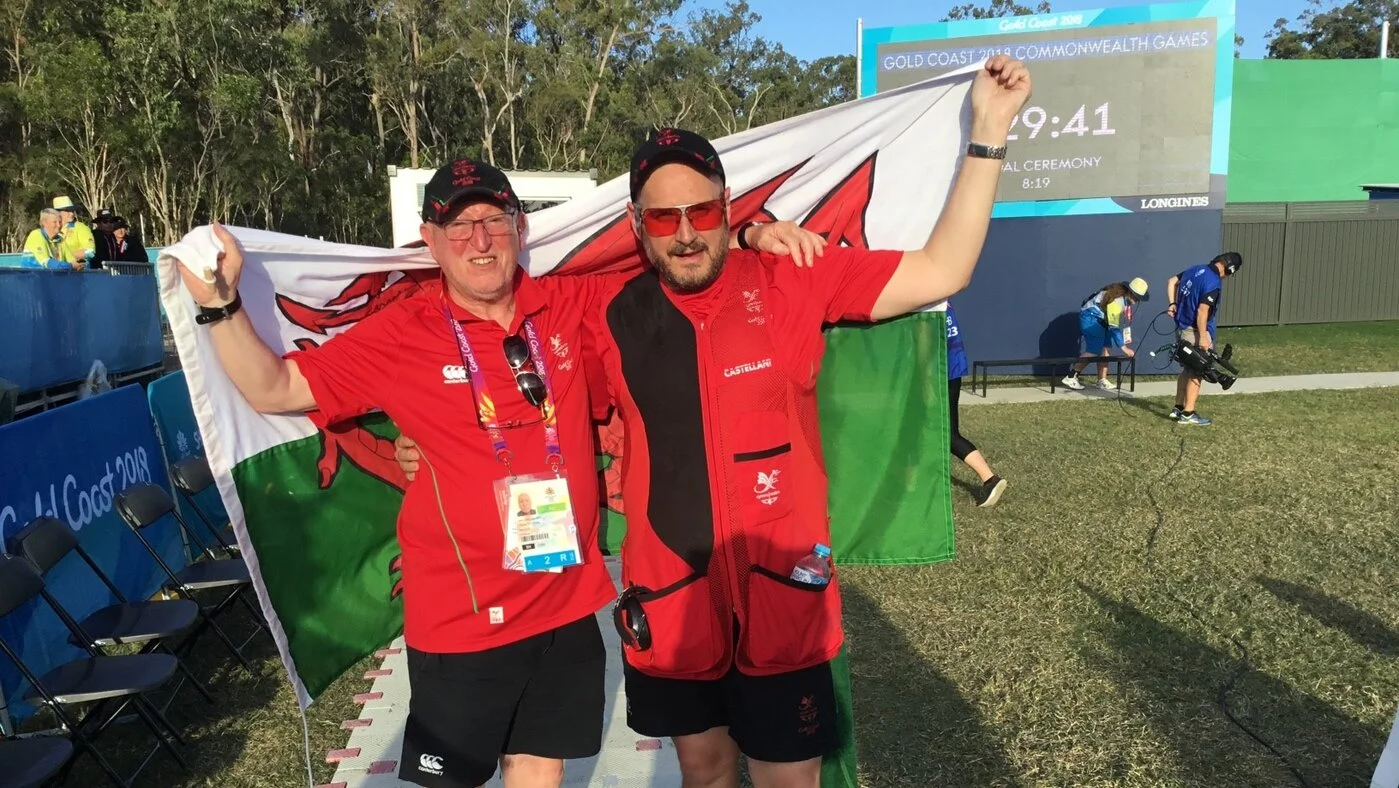 In fact, since 1966 shooting has been in every single Commonwealth Games except one – Edinburgh in 1970.
But times and attitudes change and Wixey suspects that wider concerns about firearms and their use outside of organised sport have maybe led to an exclusion that was as much about politics as it was about economics.
"Shooting is not a popular sport in the UK," he admits. "I get the reasons why that may have become the case.
"But target shooters are responsible people and they love doing their sport. They go about it quietly and responsibly. It's been a great experience in my life and one I wouldn't change for a minute.
"Sport needs variety and shooting and archery are part the richness of sport as a whole. I think there is a difficulty with the sport at a higher level, politically, and that's a shame.
"It's a big shame that it's the UK that has taken it out of the schedule, though. If we're not very careful, I'm not sure we'll ever get the sport back in."
It is back in – of sorts – at the start of next year and Wixey plans to be fit and firing in January.
But for him, the whole idea of a Commonwealth Games is that you can stroll through an athletes' village and catch a glimpse of the great Jamaican sprinters, Australian cyclists or Singaporean table tennis stars.
It is not to be part of a small group of shooters sent out to India six months before – and 5,000 miles from – the main event.
"I'm glad it's happening, but It still isn't the same as actually competing with all the other athletes, in a multi-sports Games, in the same country.
"It's not the same experience if you're not walking around the atheltes' village looking at all the superstars. It's better than not competing, for sure, but I still think it's a huge shame.
"There were a lot of people disgruntled with the decision, but it hasn't really spilled over into social media or the press. But make no mistake, people weren't happy. They're a bit happier, now, but it's still not going to be the same.
"I'm not wholly sure about the cost arguments. I think the costs would have been relatively small, to be frank.
"Most of the infrastructure is actually there at Bisley and could have been re-used in my view.
"Bisley was used in 2002 and last time I looked at a map, Manchester is further away from Surrey than Birmingham is. So, I'm not sure about that as an excuse, either."
If he makes his place on Team Wales – and there is little to suggest he won't – then Wixey will certainly be there in India to defend his title at his sixth Games.
Before then, like all shooters, he will try and get back to a competitive level in a sport that requires hours of practice to make it to the elite.
That has been difficult in the current pandemic.
Wixey was meant to go to Cyprus last year to shoot for Great Britain at the World Cup, while tournaments he was meant to attend in Cairo and Delhi also bit the dust.
"Domestic shooting hasn't really got going again with the lockdown rules, so it's been difficult," he says. "It will take some time to now get back up to speed.
"I hope competition will now open up again over the next few weeks and If we avoid a third wave of the pandemic, then we should be able to get back up to speed from a domestic perspective.
"I suppose the question still remains as to whether India will be able to take in a group of people coming to compete in January.  Let's hope they're successful with the vaccine roll-out and we're able to go.
"If it does go ahead, and I get through the selection process, then I absolutely want to be there to defend my gold medal .
"I had prepared very well and going into the Gold Coast I fancied my chances of getting a medal. But to get the gold medal was great.
"Sarah had won her medal the day before, so you can imagine it added a bit to my pressure. But it all worked out, I was absolutely thrilled and it's one of those moments you never forget.
"I won a bronze medal back in 2002 and I thought these things seem to come pretty easily. But, of course, they don't and it took me until 2018 to get another one."
When the 2022 Commonwealth Games starts next January – however unofficially and far away from Birmingham – then Mike Wixey is likely to have his sights set on another gold medal.